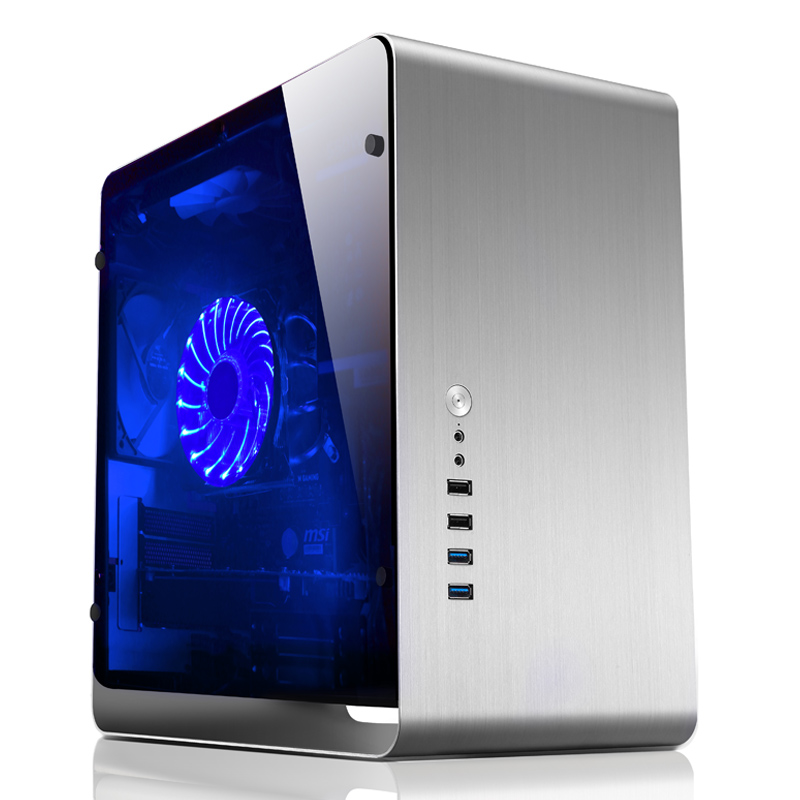 UMX3 Silver (Window version)
The outer shell of UMX3 is fully made from aluminum magnesium alloy with Jonsbo team's accumulated experience of wiredrawing anode surface processing craft from many years, the design style goes on with the sense of simplicity, simple streamline and strong metallic.By using outer aluminum and inner steel with innovative structural joining technology, it perfectly fuse the strong structure and good appearance of the product. Hidden cooling channels on the bottom and circular tool-less side plates show you the charm of endlessly innovative industrial design.
UMX3 is the third flagship of UMX series, it is designed to adapt MATX motherboard. The key breakthrough is optimized support for high-end hardware, with its good stack-based concept in such a small space UMX3 supports high-end dual slots display card with length not longer than 320mm, and surprisingly radiator with height not higher than 163mm, it actually supports most of the top air cooled radiator Besides, the full transparent acrylic side plate version UMX3 provides you a wide angle to see the hardware.
Specifications
Gallery
Features
Videos
Reviews
Downloads
Copyright 2018 东莞市思博四通实业有限公司 版权所有